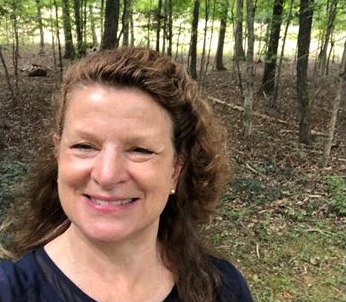 Cindy Tyree has a Master of Arts in Teaching, Liberty University; BA Home Economics, Berea College. Certifications – Mathematics, Science, English, Reading Specialist, Elementary Ed., and Home Economics. Cindy credits her love of teaching to the children whom she loves. She has varied experience teaching students across the ability/achievement spectrum as a reading specialist, math tutor, gifted coordinator, and more recently, high school math and science teacher. Cindy has many years of experience ministering to youth in awana, junior church, and children's choir.
I believe that as children grow and mature, God illuminates both heart and mind in His own time, according to His own purposes. Think of a prism – in the dark it does not appear to be very remarkable. However, once held up to accept light, it becomes a shimmering rainbow maker! All truth is God's truth, and learning His truth is one of the ways young people shine out for the Lord and avail themselves of further ministry opportunities.
"Do not be conformed to this world, but be transformed by the renewal of your mind, that by testing you may discern what is the will of God, what is good and acceptable and perfect." Romans 12:2
***Mrs. Tyree assures prospective and current Cobblestones families that she will provide essential math and lab science credits within the course year needed, both to stay current in math achievement, and align with college preparatory requirements for lab sciences (chemistry, physics). If you do not see an essential math or lab science that you need offered in the current rotation, please contact Cindy Tyree (804)894-0689, and she will find a place in the schedule to meet your needs.
Current Classes
Pre-Algebra (2023-2024) – Instructor (open)
Algebra 1 – Instructor (open)
Algebra 2 – Instructor (open)
Beautiful Math 3rd-4th (2023-2024) – Instructor (open)
Magnificent Middle Math for 5th and 6th Grades (2023-2024) – Instructor (open)
Lunch - Thursday – (open)
Lunch - Monday – (open)
Movies as Literature – (open)
Our Virginia (2023-2024) – (open)
Pre-Calculus (please note this class meets on Tues/Thurs – (open)